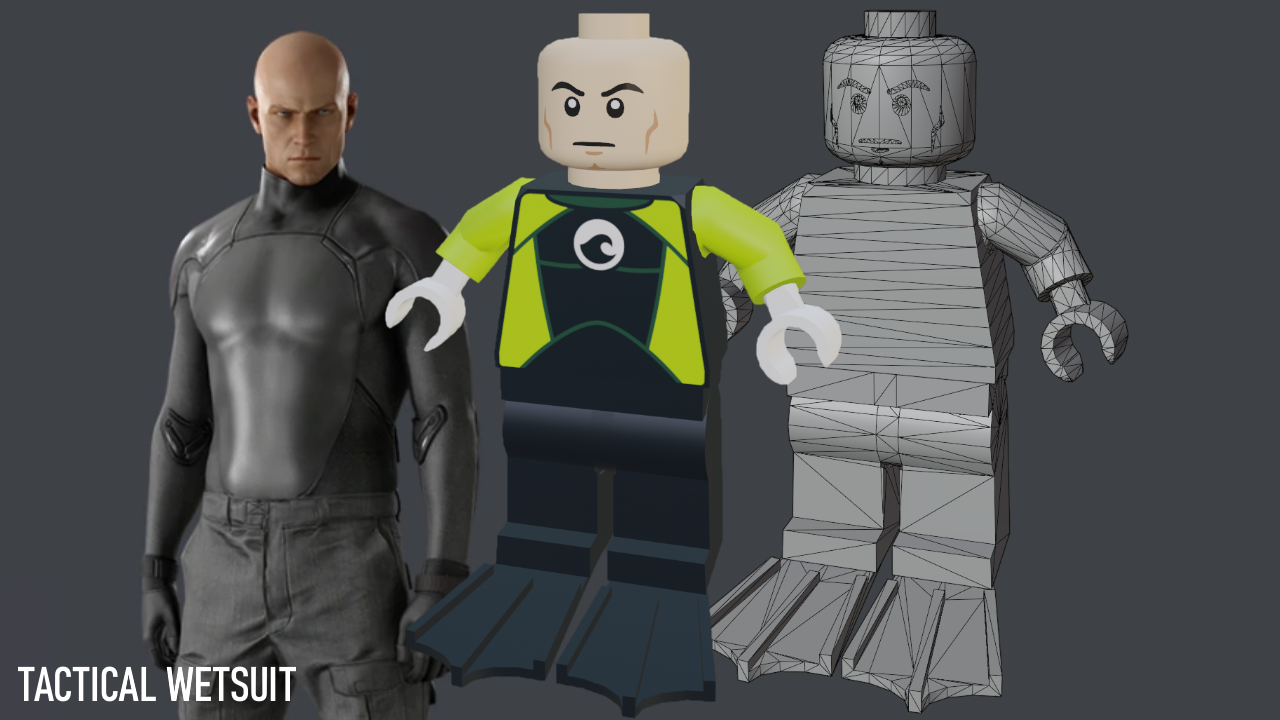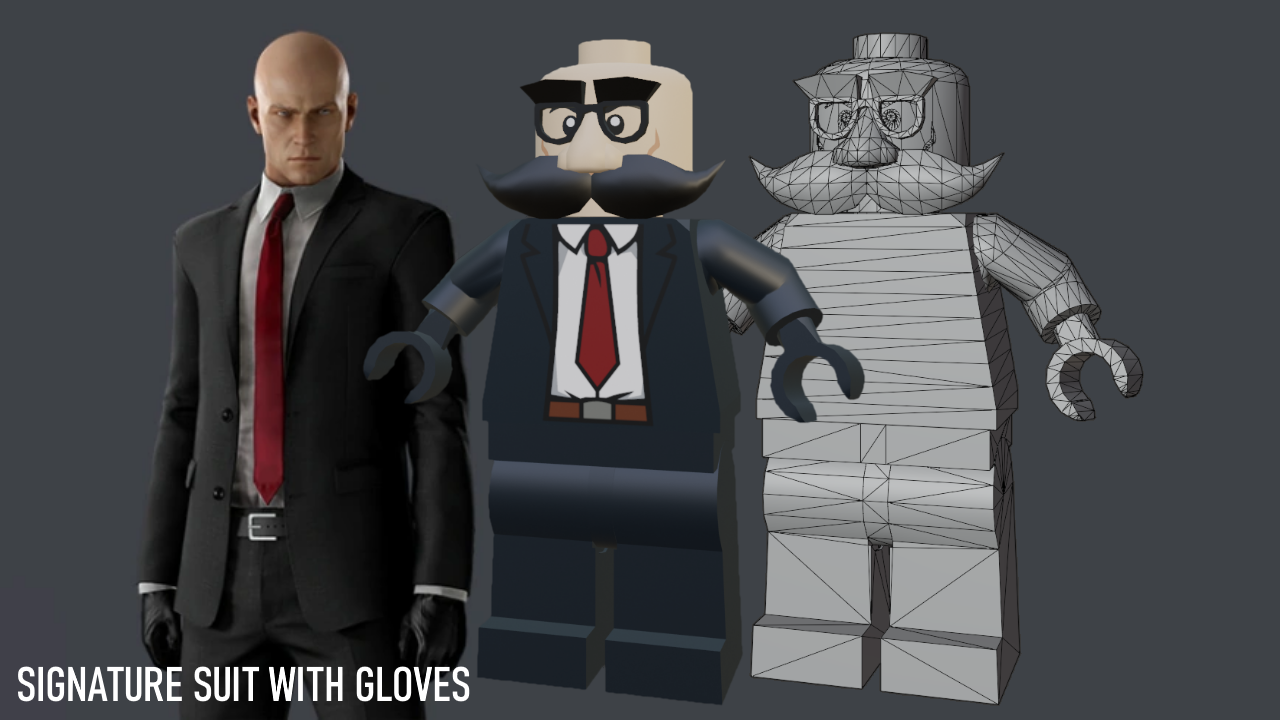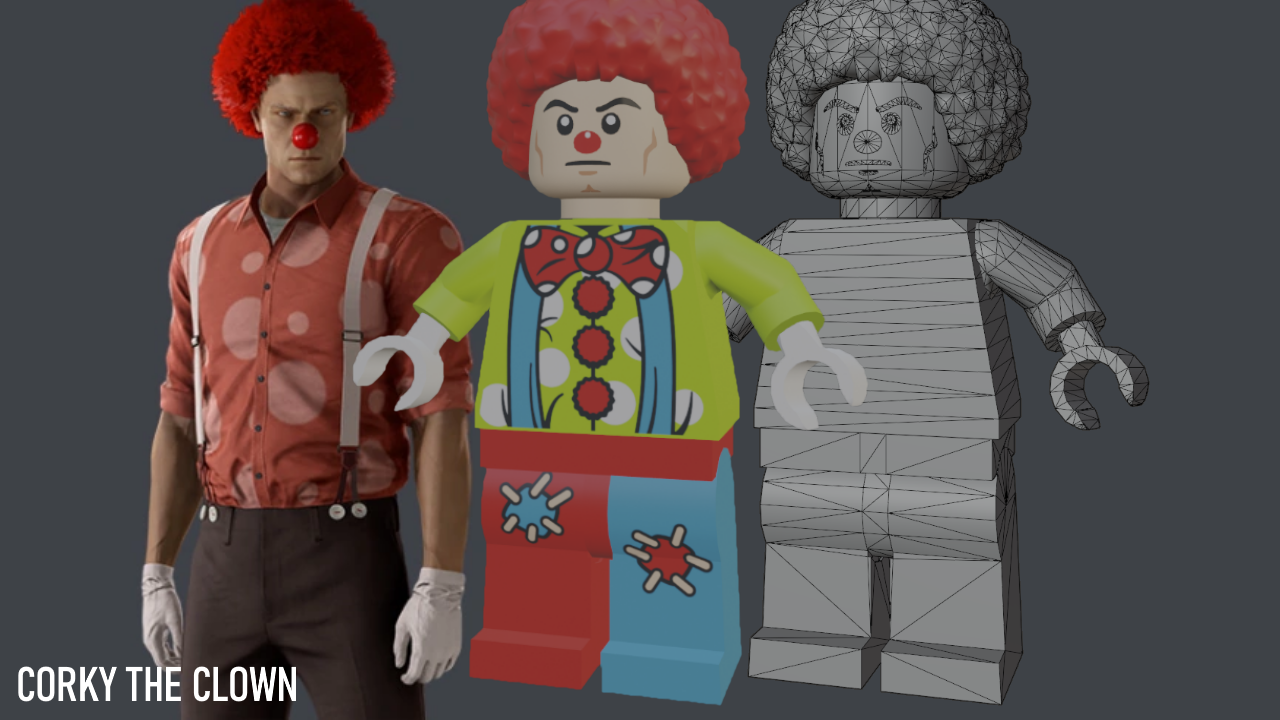 LEGO Hitman
LEGO Hitman is a mod for Hitman 3 that replaces a number of suits with LEGO minifigure versions.

The models were created in Blender, and while they're based on bricks exported from Stud.io, the final models have custom topology to allow smoother movement and easier rigging.

The suits are all based on real minifigures, and use real parts in existing colors and prints. After finding a match between an ingame suit and minifigure, I would recreate the prints as vector drawings for the textures.

There are some small inconsistencies in the models, like the arms being too short. The modding tools for Glacier, the game engine Hitman uses, do not allow custom skeletons or animations, so the shorter arms account for slight stretching of the arms that happens due to the shape mismatch between model and animation.

This is not affiliated with LEGO or Hitman in any way. All rights to Hitman are owned by IO Interactive, and all rights to LEGO are owned by the LEGO Group.
DISCIPLINES
3D Artist
Character Rigging


SOFTWARE
Blender
Figma
RPKG Glacier Mod Tool
Stud.io